Athletes at every age can benefit from regular chiropractic care that allows the body to perform optimally. At Lancaster Chiropractic Life Center in Lancaster, Pennsylvania, we tailor our chiropractic care to each patient's individual needs to help them get the most out of life. We understand you want to live an active life with freedom of movement, and a healthy body is the key to activity and movement.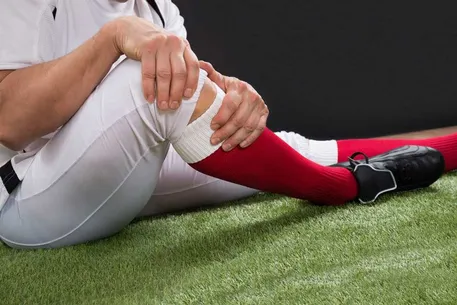 Sports Injuries and Chiropractic Care
If you are already suffering from a sports-related injury, chiropractic care can help you heal and return to the field, court, track, or wherever you like to play. Our chiropractor is interested in the relationship between the spinal cord and its nerves. If the vertebrae or other bones of the spine become misaligned, the spine and nerves can't work together to keep your body functioning properly. A chiropractor can adjust the spine to ensure nerve pathways are open and the entire body is getting the nerve energy it needs. That's what allows the body to heal itself.
Avoiding Sports Injuries
A properly aligned spine is the centerpiece of the body's biomechanics because the spine anchors all of the muscles in the body. When the spine and the muscles work together properly, the body can perform at its highest possible level. Regular chiropractic care can increase muscle strength, joint mobility, flexibility, and circulation. Chiropractic care is great for both enhancing athletic performance and avoiding sports injuries in the future.
Chiropractic Care at any Age
Chiropractic care to enhance sports performance is helpful for athletes of any age and any skill level. A chiropractor can help bring out the best in everyone from high school athletes looking to compete at the next level to weekend sports enthusiasts just trying to stay active and healthy. Don't wait until you are in pain after sports to visit a chiropractor. Incorporate regular chiropractic care into your overall wellness strategy.
Schedule a Consultation Today
Schedule a consultation today with Lancaster Chiropractic Life Center in Lancaster, Pennsylvania, to learn more about how chiropractic care can make you a better athlete. We have offered natural and effective chiropractic care to Lancaster and the surrounding communities since 2011. The youngest amateur athletes and the most-seasoned professional athletes all understand and appreciate the difference a healthy spine makes in sports performance. Call us at (717) 394-2444 or request an appointment online.