Chiropractic Care for Sciatica
The sciatic nerve is the longest nerve in the body, starting from the lower back and running down each leg into the feet. This nerve provides important motor and sensory information to and from the legs. When this nerve becomes inflamed it is known as a condition called sciatica that can cause intense pain. When there is a misalignment in the lower spine (vertebral subluxation), it causes disc and nerve pressure. A chiropractic adjustment will help remove pressure from your sciatic nerve, allowing your body to balance and heal. Chiropractic care at Lancaster Chiropractic Life Center, is specific to each individual's needs. Dr. Tai A. Scelfo, will design a chiropractic care plan to ensure your body gets the best results.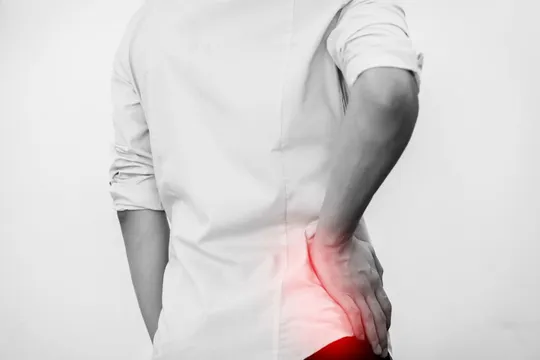 What causes Sciatica?
Sciatica occurs when the sciatic nerve is inflamed due to:
• A bulging or herniated disc that can irritate the sciatic nerve
• Accident, injuries, and childbirth that cause spinal misalignments
• Diabetes, Arthritis, cysts or tumors, and even vitamin deficiencies.
Those most at risk of developing sciatica include individuals who:
• Have physically demanding jobs
• Are sedentary
• Experience acute trauma
• Have underlying health conditions
• Are overweight or obese
Common sciatica symptoms include:
• Lower back pain and stiffness
• Leg pain, numbness, and tingling.
• Pain that is radiating and/or burning
Healing from Sciatica with Our Lancaster Chiropractor
Many that have suffered from sciatica have experienced great relief after chiropractic care. Our chiropractor can help get your body free of subluxations, which are spinal misalignments that cause disc and nerve pressure and stresses the body. Chiropractic adjustments help calm the nervous system, removes pressure from your nerves, balances your spine, and facilitates tissue healing.
Visit Us for Help from Our Chiropractor in Lancaster, PA
Even though sciatica symptoms can be intense, our care is gentle, effective, and safe for people of all ages. To function better and get help with your sciatica symptoms, call the Lancaster Chiropractic Life Center today at (717) 394-2444 to schedule an appointment with our experienced chiropractor.