Chiropractic Neck Pain Care in Lancaster
Your neck is made up of vertebrae, nerves, blood vessels, glands, discs, muscles, ligaments, tendons, soft tissues, and other structures. Your neck supports your head as it twists and turns. At Lancaster Chiropractic Life Center, we can help your neck function properly and protect your spinal cord thanks to our insightful and proactive chiropractic care services.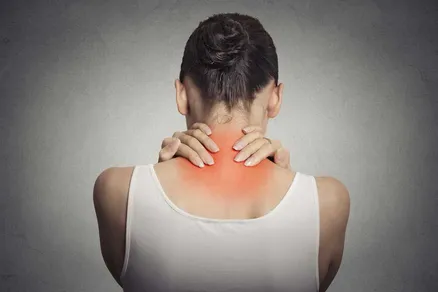 Types of Neck Pain (Plus Common Causes and Symptoms)
Nerves exit thru openings between your cervical vertebrae. If the bones in your neck are misaligned, these nerves may become compressed. Our chiropractor will see these misaligned vertebrae pressing on nerves, we call subluxations, and look to correct them. These subluxations in the cervical region can cause:
• Pain
• Numbness or tingling in an arm
• Shoulder pain and stiffness
• Decreased rotation or movement in the neck
• Headaches
• Ringing in the ears
• Jaw pain
These symptoms may get better over time, but if the underlying cause of your condition isn't addressed, you could face recurring or chronic problems.
Who Gets Neck Pain?
Neck pain can occur in people of all ages, from children to seniors. It's often the result of a subluxation in the cervical region due to a traumatic birth, a fall, and auto accidents. Neck pain can also develop due to poor posture and even improper mechanics while carrying or lifting heavy objects like backpacks. Neck pain also tends to get worse during times of heightened emotional stress.
What Our Lancaster Chiropractor Can Do for Neck Pain
Led by our chiropractor, Dr. Tai Scelfo, our staff believes that everyone deserves to feel their best at every stage of life. If you're experiencing neck pain or worried you may be at risk for worsening symptoms, we encourage you to come work with us. We can sit down with you and help you discover the root cause of your neck pain, then provide effective care to get you functioning at your best.
Chiropractic adjustments help remove subluxations in the cervical region that may be causing decreased function leading to warning signs such as neck pain.
Ready for Chiropractic Adjustments?
If you've been looking for a chiropractor in Lancaster, PA who can help you get to the root of your neck pain problems, contact us at Lancaster Chiropractic Life Center today by calling (717) 394-2444 to schedule an initial appointment. We can't wait to help you heal!