At Lancaster Chiropractic Life Center, we warmly welcome families from all walks of life, from newborns through adulthood. A person does not have to be in pain to become a patient at Lancaster Chiropractic Life Center. Our mission is to serve the families of our community with love, compassion and integrity through specific, principled chiropractic care. We strive to have our patients reach their most optimal potential.
Dr. Tai is a Principled Chiropractor in Lancaster, Pennsylvania.
Our Services:
Diversified, Manual Spinal Adjustments
Drop and Upper Cervical Toggle Technique Adjustments
Activator Technique Adjustments
Infant/Pediatric Care
Pregnancy Care
Webster Technique
Initial Visit - The first visit includes an Exam/Consultation, Thermal Scan, X-rays (if needed), and 1st Adjustment.
Report of Findings - This takes place during your second appointment. All of our new patients attend the Report of Findings. At this visit, Dr. Tai will discuss your x-rays and findings with you, as well as a Chiropractic plan for optimum health. We encourage you to bring your spouse and/or family.
Webster Technique -Dr. Tai is certified in the Webster Technique.
What is the Webster Technique?
The late Larry Webster, D.C., Founder of the International Chiropractic Pediatric Association(ICPA), developed a specific chiropractic analysis and adjustment which enables chiropractors to establish balance in the pregnant woman's pelvis and reduce undue stress to her uterus and supporting ligaments. This balanced state in the pelvis has been clinically shown to allow for optimal fetal positioning. The technique is known as the Webster Technique.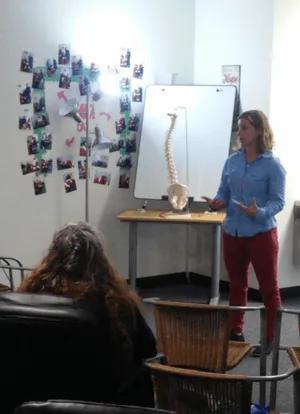 Dr. Tai is available to do a Health Class/ Wellness Seminar for your business, church, or organization for FREE! Give us a call to schedule yours!

If you would like us to do a Wellness Workshop, please contact us (717) 394-2444.